Spiritualution Purification Gathering 2023
Friday, May 05, 2023 - Saturday, May 06, 2023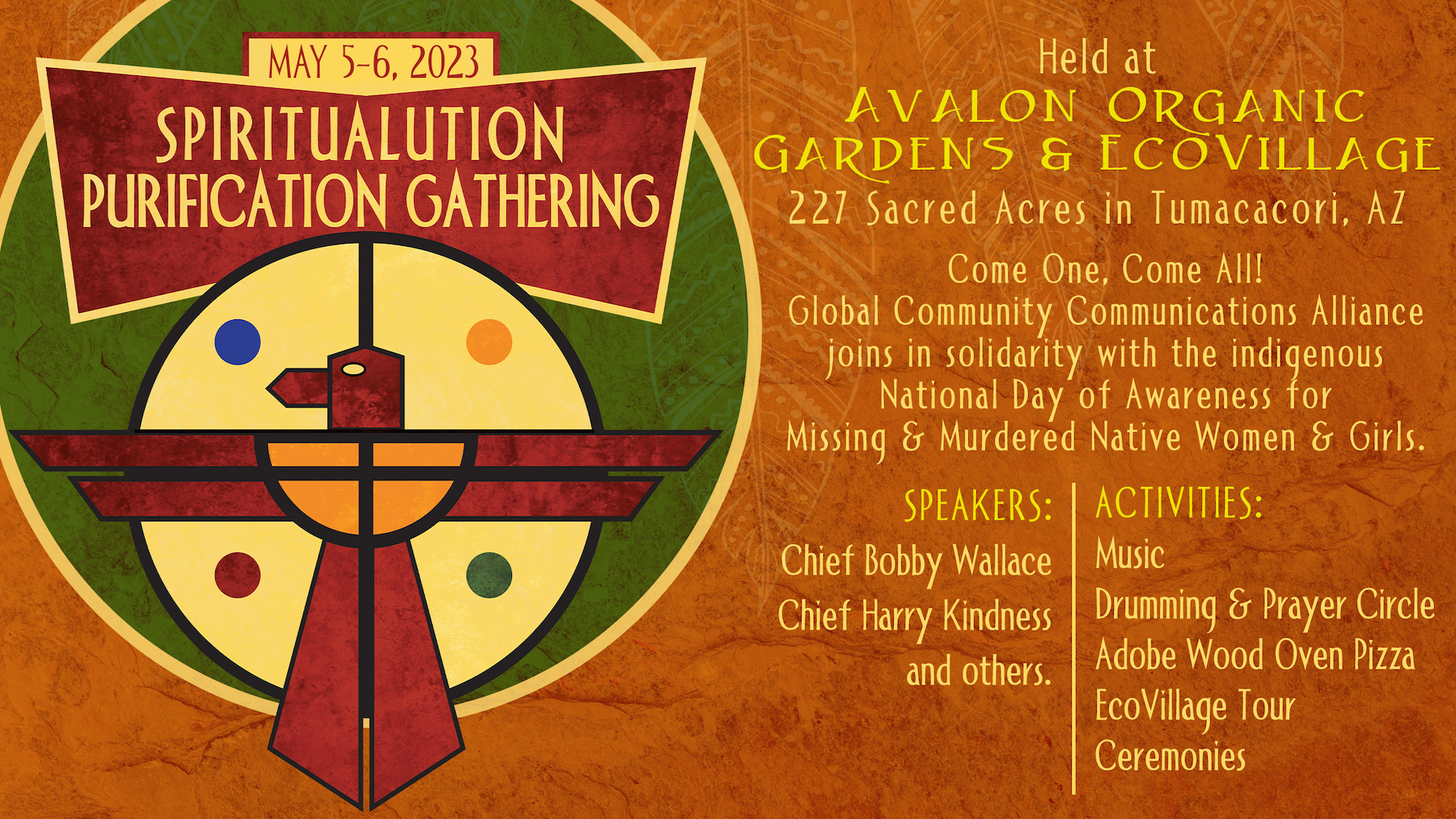 Come One, Come All! Global Community Communications Alliance joins in solidarity with the indigenous National Day of Awareness for Missing & Murdered Native Women & Girls.
BUY TICKETS HERE
Friday General Admission $45
Saturday General Admission $45
Friday & Saturday Package General Admission $80
Friday Night Camping PLUS 2 Day General Admission $100
Admission for children 7 and under is FREE
NO Dogs Allowed, unless a registered service animal.
Join us for the annual Times of the Spiritualution Purification Gathering as we usher in the Fifth World and celebrate the coming of the Promised One.
CosmoPop Concert by TaliasVan & The Bright & Morning Star Band
& Performances By Other Global Change Music Artists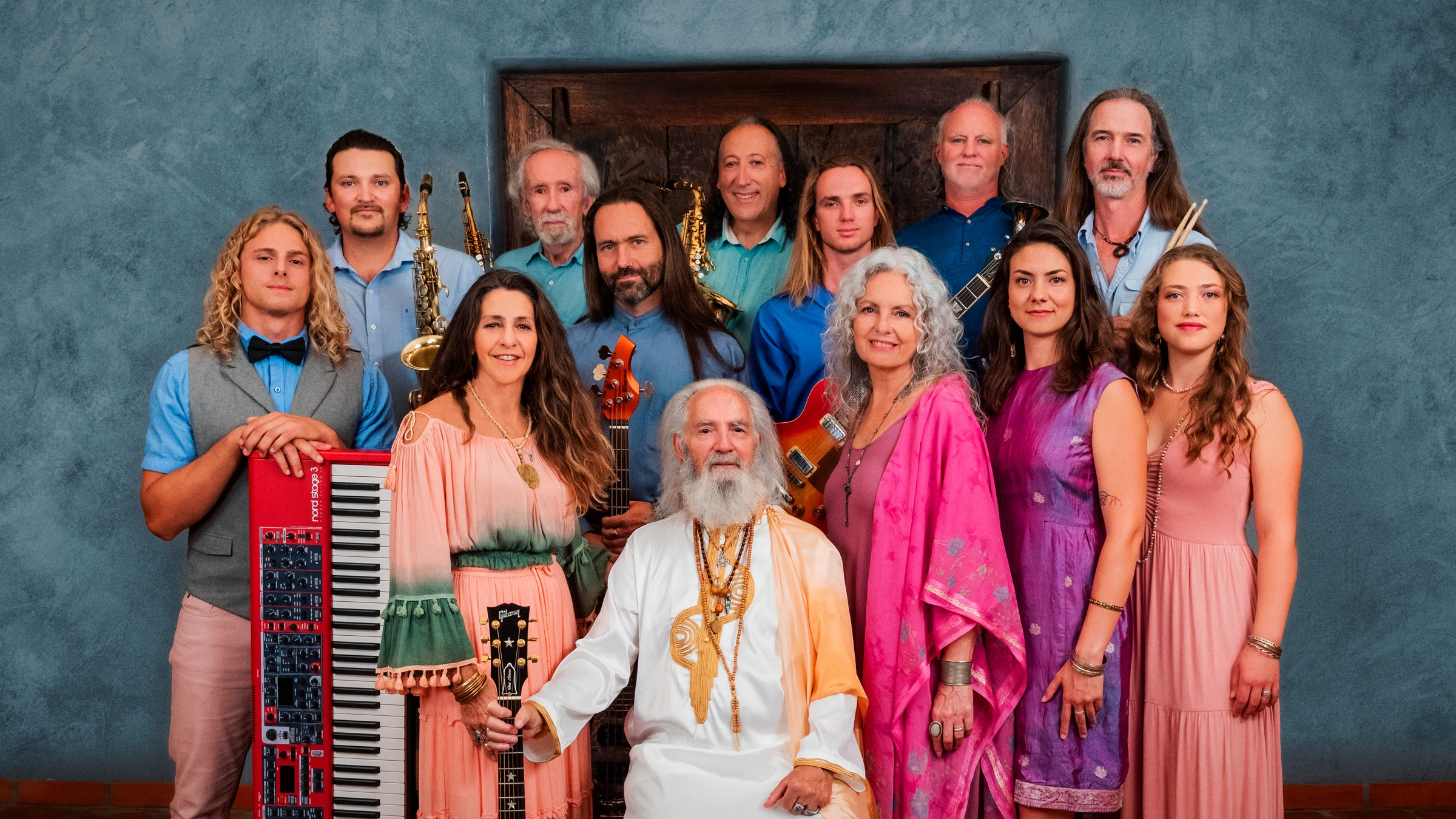 ACTIVITIES
Music • Drumming & Prayer Circle • Spiritual Purification Lodge
Wood Fire Pizza • EcoVillage Tour • Camping
For more information and to attend, visit purificationgathering.org →